Alison Awes
Montessori Center of Minnesota, Saint Paul, USA
Alison Awes is the Director of Elementary Training at the Montessori Center of Minnesota and the Co-Director of Elementary Training at the Maria Montessori Institute, London. Ms. Awes holds AMI diplomas for Primary and Elementary levels, a B.A. in Art History from Smith College, a M.A. in Latin American Studies from Tulane University, and a M.Ed. in Montessori Education from Loyola University in Maryland. She has taught in both six-to-nine and nine-to-twelve classrooms. An international lecturer, she has given numerous workshops on a wide variety of topics. Ms. Awes attended Montessori school until the age of twelve.
Michael Bagiackas
Montessori Opportunities, Hull, USA
Michael Bagiackas, AMI trained (India'78, Bergamo'83) for ages 3-12, has been leading nature-based rite of passage experiences for Montessori children for more than twenty years. He trained for this work at School of Lost Borders in 1994. Bagiackas has guided Montessori classes at both primary and elementary levels. He has served as teaching principal and head of school at Hershey Montessori School, executive/program director at Maplehill School and Farm and education director at Thacher Montessori School. He co-founded the Montessori School of Central Vermont where he, at different times, served both as a trustee and school head.
Judith Cunningham
Montessori Model UN, Ft Lauderdale, USA
Judith Cunningham, Founder and Executive Director of MMUN, Ft Lauderdale, Florida and Rome, Italy, holds an AMI Elementary Diploma from Centro di Studi in Bergamo, Italy in addition to a Master Degree in Counseling Psychology, and Graduate Certification in Dispute Resolution. Judith has served as Head of School in Michigan, Texas, North Carolina, Toronto and Indiana and has authored articles in NAMTA and the AMS Life.
 
Fulvio Honegger
Percorsi per Crescere, Castellanza, Italy
Grazia Honegger Fresco, among the last of Maria Montessori's students and one of the first trained as an Assistant to Infancy, has 70 years of experience with Montessori education from birth through adolescence. In 2008 she received an award from UNICEF for her lifework of defending children's rights. President of the Montessori Birth Center in Rome for over 20 years and co-founder of the journal the Quaderno Montessori (1984). She is the author of over 20 books including the Newborn with love; Montessori, why not?; and Maria Montessori, a story still relevant today (published in Italian).
Steven Hughes
Association Montessori Internationale Research Committee, St. Paul, USA
Steven Hughes a pediatric neuropsychologist based in St. Paul, Minnesota and London. His research interests include the development of executive functioning and social intelligence, and the role that early childhood education can play in promoting the formation of these essential capabilities. Dr. Hughes is chair of the Association Montessori Internationale Global Research Committee and a frequent speaker and consultant to Montessori education organizations around the world.
Pat Ludick
NAMTA, Cleveland Ohio USA
Patricia Ludick is a seasoned adolescent practitioner of 32 years. Pat holds an AMI diploma, a certification in Special Education, as well as a Masters in Curriculum and Instruction. She was one of the planners and contributors in the early Montessori adolescent movement in the 1980's and continues to serve the needs of new teachers, children, adolescents, and parents as the work progresses. She is an active presenter at NAMTA conferences, a regular contributor to the NAMTA Journal and guides teachers every summer at the AMI-NAMTA Orientation to Adolescent Studies.
Victoria Marshall-Cerins
Montessori Australia Foundation, Sydney, Australia
Victoria Marshall-Cerins holds the AMI 0-3 diploma and a Graduate Diploma in Childbirth Education. Victoria has delivered antenatal workshops to parents for over 10 years and has attended more than 120 births. For over 7 years Victoria experimented with the qualities of the birth environment and how they impact the laboring women's behaviours and outcomes of the birth. She found that given a specific set of environmental conditions, the vast majority of women were able to achieve, 'accidentally drug-free' physiological births. Victoria currently works as part of Montessori Australia's management team and manages the Pregnancy to Parenting Australia project.
Jacquie Maughan
Educateurs sans Frontieres, Seattle, USA
Association Montessori Internationale, Educateurs sans Frontieres, Amsterdam, Netherlands
I am a member of the EsF working committee which plans and organizes the EsF assemblies. I am a Board member of Association Montessori Internationale and North American Montessori Teachers Association. I have worked as a Montessori primary and adolescent teacher and school founder/director for over 30 years. Currently I am working on a project to support the development of Montessori birth-to-six programs in communities who lack access.
J. McKeever
Montessori Institute of Atlanta, St. Louis, USA
Ms. McKeever holds diplomas from the Association Montessori Internationale for Children's House and Elementary levels, and has 20 years' experience working with elementary children. Ms. McKeever is a past board member of the Elementary Alumni Association (AMI-EAA), and is an AMI examiner and school consultant at the Elementary level. She has presented workshops to teachers, parents, and administrators in the United States and internationally on a variety of Montessori topics. Ms. McKeever holds a B.A. in English, M.A. in Educational Processes. She is an adjunct faculty member of Loyola University Maryland.
John McNamara
Ruffing Montessori School, Rocky River, USA
John McNamara is a teaching principal at Ruffing Montessori School in Rocky River, Ohio. He holds the AMI Montessori Elementary Diploma from the International Center for Montessori Studies in Bergamo, Italy. He has a BA from the University of Windsor, Ontario and a MA from the University of Toronto, Ontario. He has taught adolescents at Ruffing for over forty years. He was on the staff of NAMTA's Montessori Orientation to Adolescent Studies in the United States, Sweden, and Mexico.
Kathy Minardi
Whole School Leadership LLC, 5501 Harvest Scene Court, Columbia, USA
Kathy Minardi has been a Montessori educator and leader for 40+ years. After retiring from Aidan Montessori School in Washington, DC, she went on to be a coach,consultant and facilitator for Montessori school leaders globally. She holds degrees in education and leadership. Her strong focus throughout her career has been on creating healthy school communities where adult interactions are congruent with Montessori principles. She is a founding board member of Montessori Administrators Association and a trainer for NAMTA's Whole School Management courses. She designed and teaches "Montessori Leadership: Transforming Self, Community & Society."
Benedict Moudry
The Grove School, Redlands, USA
Benedict Moudry is a creative, focused, and determined educator with a touch of entrepreneurial spirit and an easygoing attitude. For over 20 years, he has maintained an interest and affinity for supporting adolescents and adults who work with them. Benedict holds an M.Ed from the University of Minnesota, AMI Primary Diploma, and NAMTA Adolescent Studies. He was central in the creation and development of Great River School and currently is the Head of School of The Grove School in Redlands, CA. He is a strong advocate for the development and spread of high quality Montessori education for all families.
Judi Orion
The Montessori Institute, Denver, USA
Judi Orion is an AMI trainer, consultant and examiner at both the 0-3 and the 3-6 levels. Currently she is co-director of training at The Montessori Institute, Denver, Colorado. When not training in Denver Judi is either working at the AMI Headquarters in Amsterdam atsthe interim Pedagogical Director and well as being Chair of the Training Group or is elsewhere in the world consulting with and supporting new trainers. Judi has helped to implement various Seminar Format Training Programmes and is currently involved with the Training Group in planning regional Training of Trainers Programmes worldwide.
Joyce Pickering
Shelton School & Evaluation Center, Outreach, Dallas, USA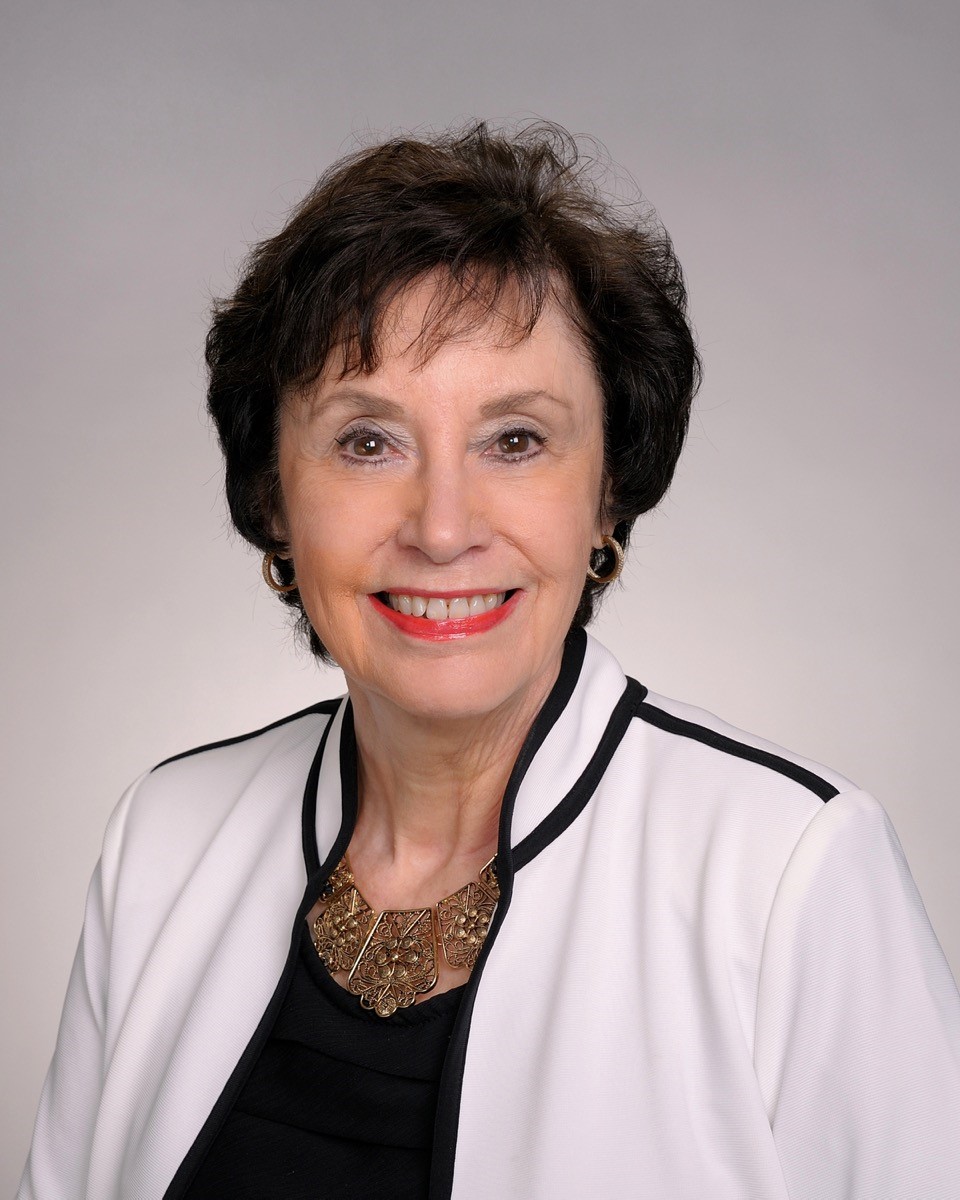 J. Pickering, SLP/CCC, CALT/QI, President AMS, Executive Director EmeritusB. Luborsky, OTR/L, Owner of Way to Grow, Pediatric Occupational Therapy ServicesM. Lane-Barmapov, Professor, Sheridan CollegeJ. Dattke, Professor, Theodor Hellbrugge Institute





Sue Pritzker
Childpeace Montessori School, Portland, USA
I am a graduate of UC Berkeley with degrees in Sociology and Spanish, have an AMI Primary diploma and worked as a teacher and administrator at Marin Montessori School from 1974-1986. I have been a AMI Primary consultant since 1985, a lecturer for AMI-USA and NAMTA, founding member and President of MAA, and a member of the Montessori Leaders Collaborative. I currently work on the AMI Global School Accreditation Committee and have a certificate in Non-Profit administration from Portland State. My greatest joy has been my 30 years at Childpeace Montessori with 70 amazing staff and 360 children.
Raniero Regni
Lumsa University- Rome, Human Sciences, Gubbio, Italy
Graduation in Philosophy (Perugia University, 1980). Ph.D in Science of Education (Roma University, 1988). Social Pedagogy, Adult Education, Intercultural Pedagogy Full Professor at the Human Sciences Department, LUMSA University, Rome. AMI International Trainers Meeting speaker (Rome 2010). AMI Annual General Meeting Key note speaker (Amsterdam 2012). 27th Montessori International Congress speaker (Portland-USA 2013). AMI course for Casa dei Bambini teacher (Perugia).Publications: Geopedagogy (2002)Journey towards the other (2003)Educating through work (2006)Childhood and society in Maria Montessori (2007)Landscape educator. Towards a mediterranean geopedagogy. (2009)Sun and history. The educational message of Albert Camus (2012)
Monica Salassa
University of Roma Tre, ROMA, Italy
Monica Salassa, PhD, Research Fellow. Teaching Assistant of Experimental Pedagogy, Department of Education, University of Roma Tre. She has contributed to research projects undertaken by the Centre for Montessori Studies since its foundation in 2002 at Roma Tre University. Lecturer, trainer and tutor in Master courses concerning Montessori education and Education research. She has been leading the research project "Montessori Digital Library" since 2009 (www.montessori.uniroma3.it). Recent publications: "The quality of Montessori schools in Italy. Case studies" (2014); the Italian translation from the French of Maria Montessori's "From childhood to adolescence" (2009).
Susan Mayclin Stephenson
AMI, Trinidad, California - USA
Susan is an AMI course examiner, speaker, school consultant, author, artist, and Montessori mother and grandmother. She became interested in human development in 1963-1964 while studying in Europe, the Middle East, North Africa, and Asia on the first university Semester at Sea. With degrees in philosophy, comparative religions, and education from San Francisco State University and Loyola University Maryland, and AMI diplomas for 0-3, 3-6, and 6-12, she has worked with parents of infants and in Montessori environments with children from 2-17 in the USA, Europe, and South America, with teenage girls in prisons, and as a school administrator. Her Montessori books are being translated into many languages. www.susanart.net
Mario Valle
Swiss National Supercomputing Centre, Lugano, Switzerland
Since more than thirty years I'm in the midst of computers in various fields of science and from 2003 I work at the Swiss National Supercomputing Centre collaborating closely with scientists and researchers, using supercomputer and other cutting-edge technologies daily. But first and foremost I'm the father of a boy who attended a Montessori school. Through his stories and what I saw him doing, I approached this world, where the ideas of Maria Montessori captured me, pushing me to study them in their scientific concretness and share the results of these reflections with parents, teachers and inquiring people.