Marketing Materials
Let your clients, partners and colleagues know you will be at the IMC in Prague in July 2017!
Do not forget to make sure that when you use the logo on any of your websites, social media or email signature, it is linked to www.montessoricongress2017.org.
If you wish to receive materials in printing format please contact us at info@montessoricongress2017.org.
Event logo

Gradient logo | Black logo | White logo

Gradient logo | Black logo | White logo
Congress banners
Email signatures
Congress theme video
Congress theme video
Volunteer leaflet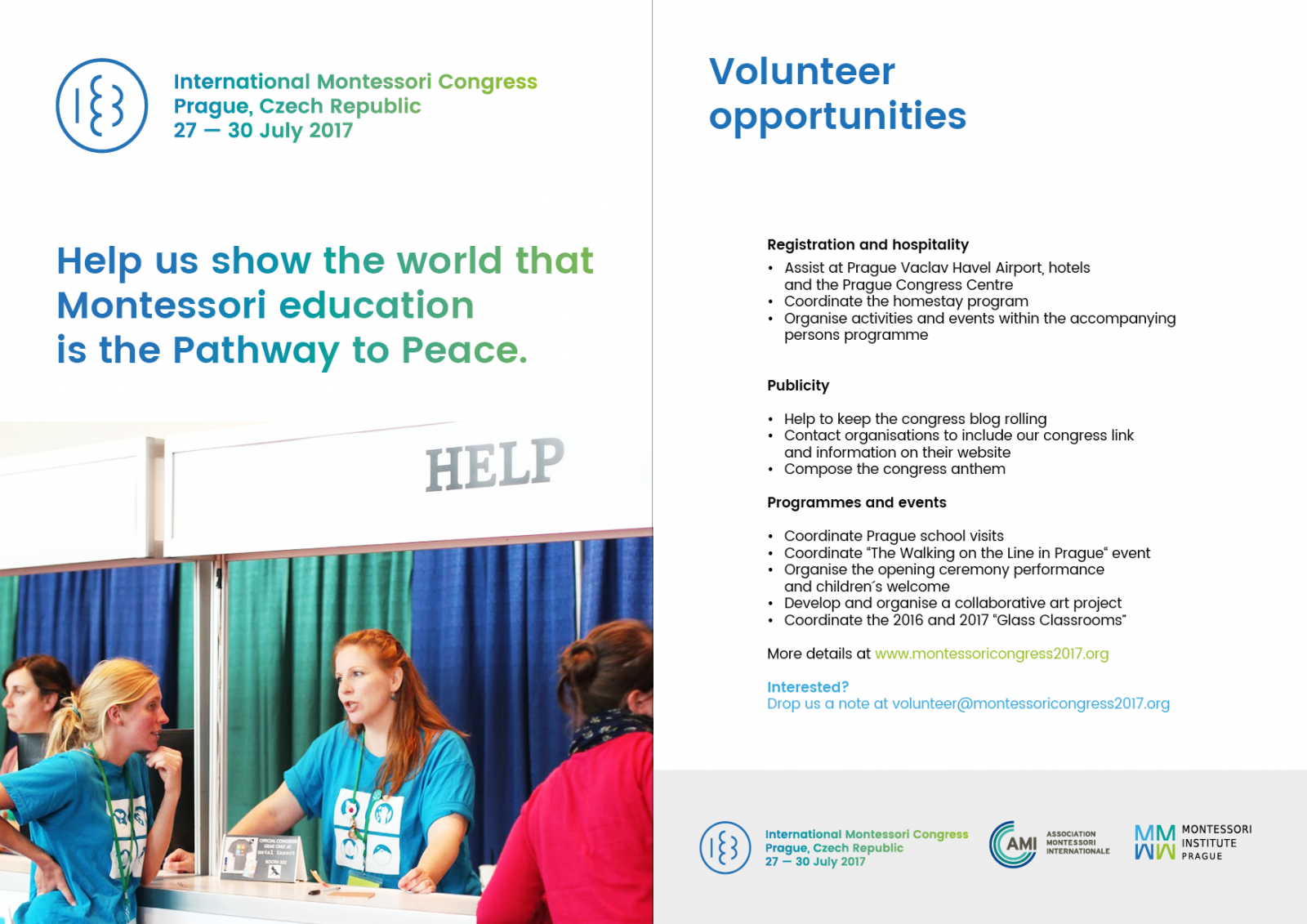 Congress leaflet
Congress leaflet in ENG | ESP | GER | CHINA | JAP | ROM | RUS | THAI
Congress leaflet - Invited Speakers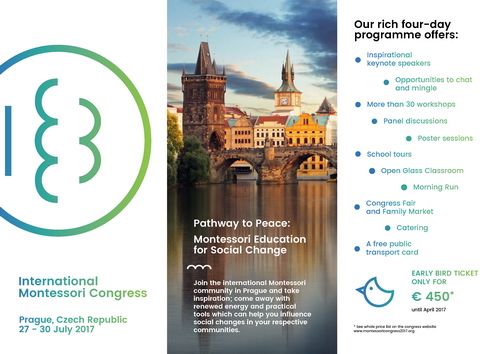 Congress leaflet - Invited Speakers

Document templates